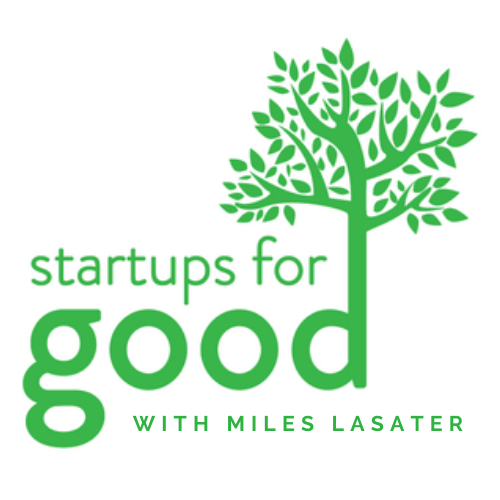 Kanyi is a Managing Partner at Kindred Ventures. He served as a Partner at Collaborative Fund, where he was an early advisor to Tala and Walker & Co., and a board member at Buffer, Camino Financial, Spruce, and True Link. Kanyi is a co-founder at Heartbeat Health, and previously ran growth at One Block Off the Grid (acquired by $NRG) and was an early employee at Doostang (acquired by Universum Global). Kanyi has also served as a Lecturer and Adjunct at New York University Tisch School of the Arts, a curriculum adapted from his time as a student at Stanford University.

Kanyi and I spoke in 2015 to discuss Collaborative Fund and the companies that they are partnering with. He shares his background and how he came to join Collaborative Fund. We discuss the differences between blended value and blended return. We also get into the topic of shared economy. Miles challenged Kanyi to further explain how some of their companies are "for good".

"We have to make enough bets that we can find a couple of home runs in there. And we don't know going in which of those are going to be the home runs." - Kanyi Maqubela

Today on Startups for Good we cover:
The perspective on risk reward when you are considering investing in a company
Listen to find out what one company owner said that made Kanyi want to strive to be able to collaborate with them.
The reason that some company owners are hesitant to take on an investor and why they should consider it
Kanyi shared his fascination with Bit coin and block chain and where internationally these are popular

Social Media for Kanyi:
Twitter: @km

Subscribe, Rate & Share Your Favorite Episodes!

Thanks for tuning into today's episode of Startups For Good with your host, Miles Lasater. If you enjoyed this episode, please subscribe and leave a rating and review on your favorite podcast listening app.

Don't forget to visit our website, connect with Miles on Twitter or LinkedIn, and share your favorite episodes across social media.