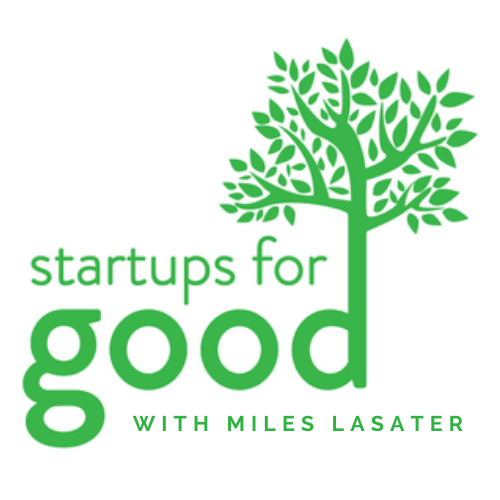 Bart Houlahan, along with his partners, Jay Coen Gilbert and Andrew Kassoy, co-founded B Lab in 2006. B Lab is a non-profit organization serving a movement of people using business as a force for good. B Lab is redefining success in business by shining a light on leaders through a corporate certification (2500+ Certified B Corporations in 50+ countries), and then providing easy pathways for others to follow. B Lab encourages all companies to measure and manage their social and environmental impact using the B Impact Assessment (70,000+ companies engaged). And it works to create opportunities for companies to align their mission with their governance (Benefit Corporation legislation passed in 37 states and in process in 11 countries). Prior to B Lab, Bart was President of AND 1, a $250 million basketball footwear and apparel company. Bart is a Henry Crown Fellow of the Aspen Institute; a recipient of both the 2014 Skoll Award for Social Entrepreneurship and the 2015 John P. McNulty Prize; and an advisory board member of the Duke University Center for the Advancement of Social Entrepreneurship (CASE).
Bart Houlahan joins me today to give us a clear picture of B lab, for benefit corporations and, and certified B corps. Bart shares with us how he started B lab and the motivation behind it. He goes into great detail about the law modifications of a for benefit corporations (B corp) and why startups should consider structuring as such. We discuss the international aspects of benefit corporations and some of B-labs partnerships. Bart closes the episode with some advice for up and coming entrepreneurs when contemplating a a for benefit corporate distinction.

"The secret is this isn't just the right thing to do, it's also good business. And if you are looking to create long-term value for yourself and for your shareholders, having a greater commitment to the environment and to society and governance practices should result in long term increased profitability.  - Bart Houlahan

Today on Startups for Good we cover:
How B Lab started and its mission
We discuss the corporate certification that B Lab offers
Bart explains a For Benefit Corporation and why a company would choose such a distinction
He shares how this effects venture capitalists and other investors
We learn the legal implications and the support for this distinction
To more information about B Lab: bcorporation.net
Twitter: @BCorporation

Subscribe, Rate & Share Your Favorite Episodes!

Thanks for tuning into today's episode of Startups For Good with your host, Miles Lasater. If you enjoyed this episode, please subscribe and leave a rating and review on your favorite podcast listening app.

Don't forget to visit our website, connect with us  on Twitter or LinkedIn, and share your favorite episodes across social media.