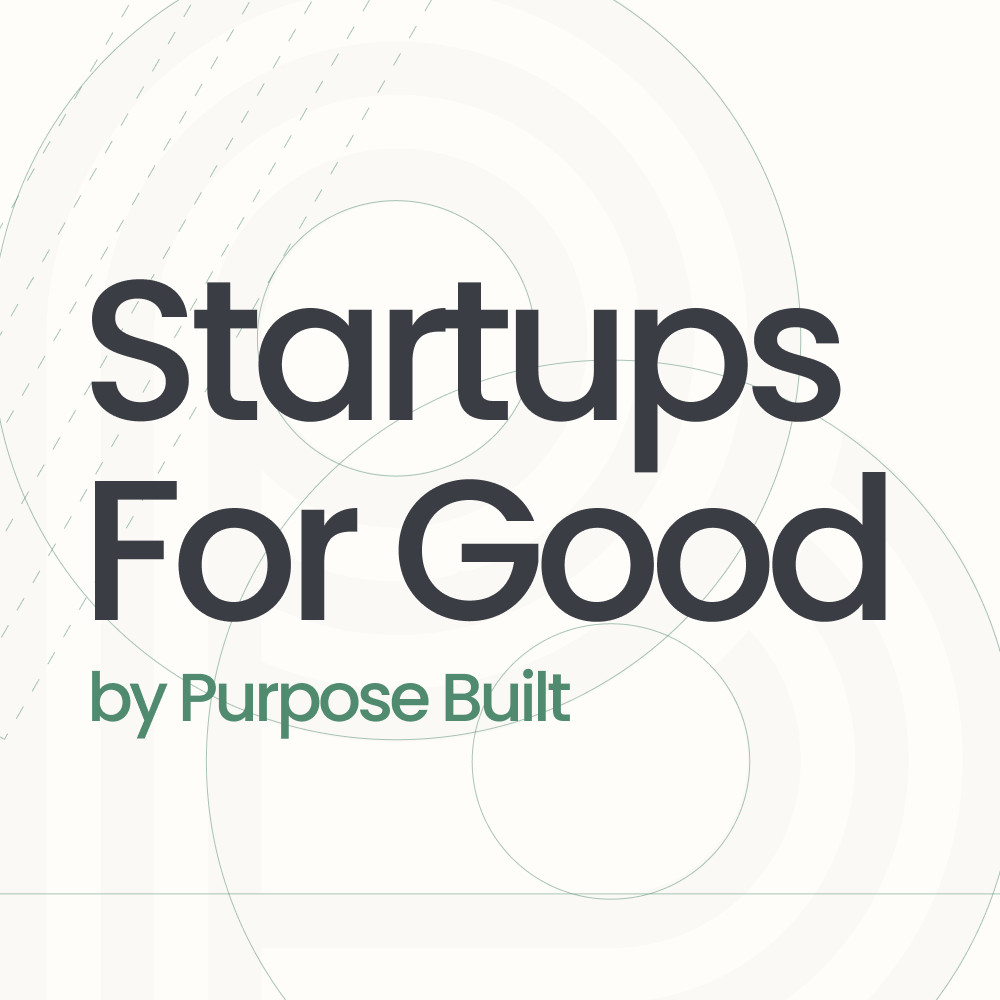 Normally on Startups For Good, we interview external guests. Today, we turn the mic back around and focus on Purpose Built and what we're up to. Recently, we did a webinar called "Ready to Build. How do I know if I'm ready to be a startup founder?"
Have you had a nagging feeling that you'd one day like to start a company or have people told you they want to work with you or for you? Perhaps you're in a moment of a career transition where you're exploring your next steps, you could consider yourself a future founder. But how do you know if you're ready? And what are the things you should consider?
I'm CEO and co-founder of Purpose Built, joined by Reini Chipman, Head of Human Capital in the webinar, and we talked about what makes a great startup founder, what common misconceptions there are and when to know you're ready. Part of what was fun for me is being able to incorporate some of the previous episodes that we've done, Episode 86 with Noam Wasserman, author of The Founders Dilemma. We referenced Alex Lazarow, author of Out-Innovate episode 20 and Ali Tamaseb, author of Super Founders episode 64. Check out that one as well. If you want to learn more about purpose built there's our website. And you can also listen to the Access Ventures Podcast that I was interviewed for their More Than Profit December 8 episode.

Taylor's HBR article about MVPs is online here.

Today on Startups for Good we cover:
What makes a great startup
Myths about VC backed founders
Career Goals
Knowing when you are ready
First steps to starting a business
The value of a startup studio
The process that Purpose Built Founders go through

Subscribe, Rate & Share Your Favorite Episodes!
Thanks for tuning into today's episode of Startups For Good with your host, Miles Lasater. If you enjoyed this episode, please subscribe and leave a rating and review on your favorite podcast listening app.
Don't forget to visit our website, connect with Miles on Twitter or LinkedIn, and share your favorite episodes across social media. For more information about Purpose Built visit our website.