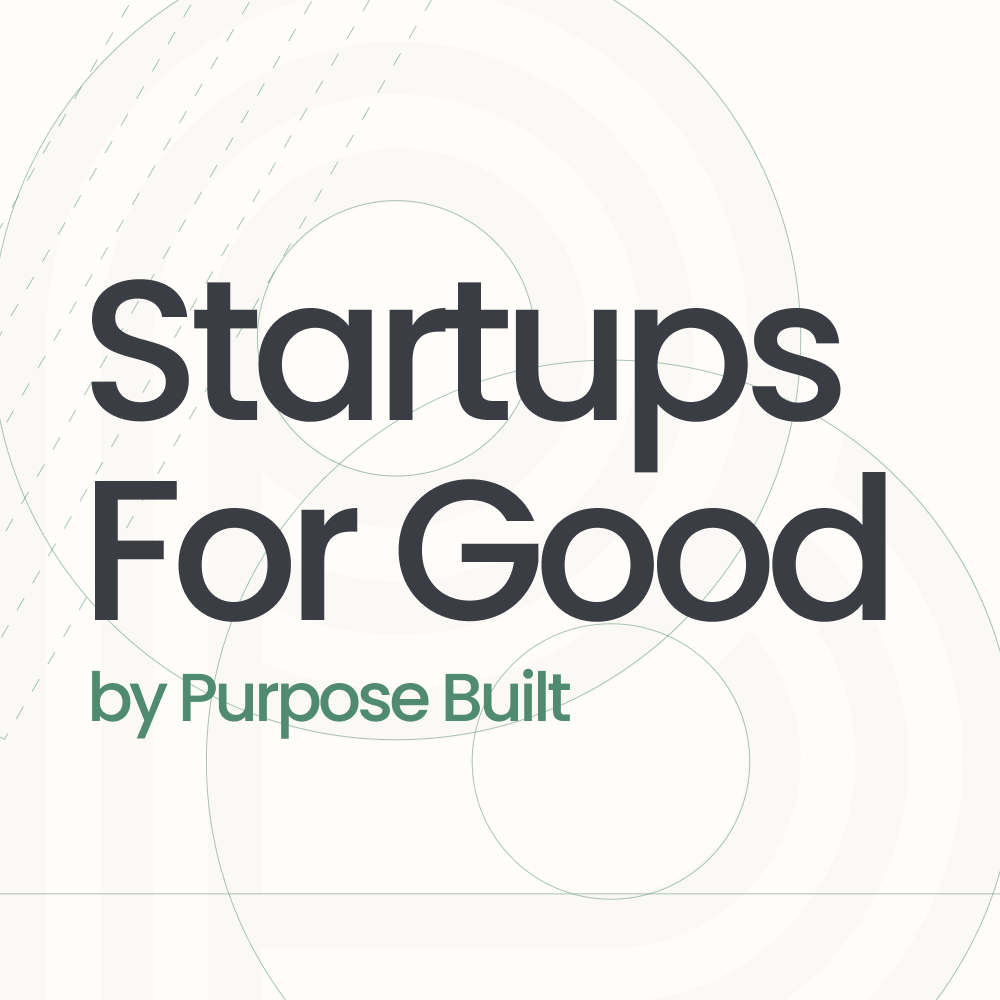 Entrepreneur and investor with a love of learning, a passion for making dreams become reality and having a positive impact on the world. Husband, father and book addict.
Miles is founder/CEO of Purpose Built Ventures Studio where he co-founds winning mission-driven companies with passionate entrepreneurs.
Miles is an Investor in early-stage startups. As Founding Partner of Purpose Built Ventures, he previously invested in tech startups working to make people healthier or wealthier. He has invested in and advised dozens of companies at the earliest stages including Honor, Brightside Health, Remix, Notable Health, and Balto Software. Additionally, he has helped seed nonprofits such as Issue One, One Acre, and MakeHaven.
Miles is an Entrepreneur. Starting his career as an entrepreneur while still a college student, he co-founded Higher One in his living room. As senior exec and later board chair, he led the company from idea to $200mil+ revenue, 750+ employees and IPO including making multiple acquisitions. He was proud to campaign internal culture and values including open communication and client service. Higher One also ranked highly on the national Great Place to Work list twice as well as Inc 500 and multiple other fast growth lists.
Miles went on to start two other venture-backed startups: SeeClickFix (SaaS for government) where he serves on the board and OneUni (higher education via smartphone).
Miles was an Ernst & Young Entrepreneur of the Year regional winner and national finalist.
Miles is a Podcast Host: Startups for Good is a podcast exploring high-growth and high-values ventures. Join us to hear how startups can be a force for good. Guests include founders of mission-driven companies, creators of startup nonprofits, and their investors/donors plus other inspiring thinkers and doers.
"The lesson for social benefit startups more broadly, is to make sure that your solution is full of other benefits besides positive externalities. Don't expect people just to want to do the right thing." - Miles Lasater
Today on Startups for Good we cover:
Attracting early adopter customers
Pricing for value
Be optimistic and trust yourself
Don't confuse stocks and flows
Building relationships

Links mentioned in the show:
Forward Obsessed Podcast featuring Miles
Look forward to hearing him on an episode of the More Than Profit podcast by Access Ventures
A Quantitative Approach to Product Market Fit article
Newsletter: https://mileslasater.substack.com/
Writing: www.venturepatterns.com
Personal Website: http://www.mileslasater.com
Podcast: http://www.startupsforgood.com
Twitter: https://twitter.com/mileslasater
Subscribe, Rate & Share Your Favorite Episodes!
Thanks for tuning into today's episode of Startups For Good with your host, Miles Lasater. If you enjoyed this episode, please subscribe and leave a rating and review on your favorite podcast listening app.
Don't forget to visit our website, connect with Miles on Twitter or LinkedIn, and share your favorite episodes across social media. For more information about Purpose Built visit our website.